Lixea is the startup that has taken London to Värmland to convert waste into value. Their pilot plant was recently started in the LignoCity premises at Bäckhammar. Now the company joins Sting Bioeconomy – and is ready for the next step.
"In the future, I hope our process will be integrated in factories around the world so that nothing is wasted," says CEO Krisztina Kovacs-Schreiner.
Lixea has devised a patented process that makes it possible to separate cellulose and lignin from different types of wood-based materials. The goal is to transform bio-based waste into building blocks that can be used for environmentally sustainable applications.
The substance for cooking the wood, the ionic liquid, is what they use to filter out the cellulose and lignin. The liquid is also reused in a closed loop, which makes the process completely circular.
Aiming to sell licences worldwide
Depending on the setting, cellulose and lignin can be extracted from different types of material that would otherwise be discarded. Potential feedstock includes sawmill chips, debris from sugar plantations or forestry residues.
"We don't want to build a large plant, but the vision is to sell our licence to companies all over the world and integrate the process in growing areas like rice fields and sugar fields. Sting Bioeconomy has valuable connections in Canada and Brazil, so I see the Incubator as a good platform where we can expand," says Lixea's CEO Krisztina Kovacs-Schreiner.
Spinoff from research in London
Lixea started seven years ago as a spin-out from research at Imperial College London. After co-founder Dr. Florence Gschwend, came into contact with, among others, RISE Research Institutes of Sweden, and Marcus Elmer, who used to be a business developer at Sting Bioeconomy, Lixea chose to move the pilot plant to Bäckhammar in Värmland. And Värmland was not just a random choice.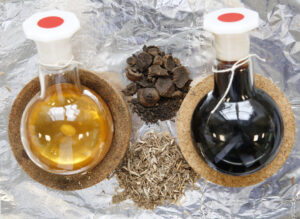 "Värmland has exactly what we need. The forest, the industry and the right people. After all, forest makes up 70 per cent of Sweden's surface, so the place couldn't be more suitable for us," she says.
Bringing London to Värmland
Today, the team consists of twelve people based in London and Värmland, and of nationalities from all over the world. Krisztina is one of the employees who moved from London to Karlstad to realize Lixea's vision. And the pace of life in the new country is not at all the same, she notes.
"The mindset in London is completely different. There, you're active and social around the clock. But I've taken London to Värmland, inviting lots of exciting startups for drinks and networking," Krisztina adds with a laugh.
Ready for commercialization
The pilot plant is now up and running – after a grand celebration that attracted more than 70 guests. The next step is to expand the team and bring in investors who want to join the journey.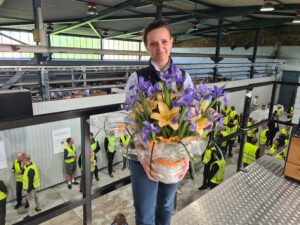 "We're in a stage where we seek investments and business knowledge, and that's where Sting Bioeconomy can be of great help. In the coming year, we want to invest in commercialization."
Krisztina also mentions the importance of the broad network of the business hub.
"Sting Bioeconomy works with an incredible number of exciting startups that I look forward to learning from, and perhaps collaborating with. We don't compete but rather complement each other, and in order to make a real difference in the field of bioeconomy we need to help each other. We're happy to be part of the Sting Bioeconomy family!"