Erik Öhrner is a hobby musician, animation filmmaker and business developer whose driving forces are curiosity and storytelling. Having a background in fields like journalism, film and television production, he works with business development at Sting Bioeconomy, and also helps companies improve their communication.
"Those companies are the big stars. There's often so much in place already. I just help them discover what they have, highlighting certain parts," Erik Öhrner modestly says about the enterprises he supports in Sting Bioeconomy's accelerator programme.
It was studies within media and communication that took Erik from Ludvika to Karlstad in the late 90s. After that, his curiosity led him to work with business development, start various businesses in animated film and also inspired him to travel the world. His own animation business, Nuttery Entertainment, works in the North American, Asian and European markets.
"My curiosity drives me. Nothing's impossible! I always thought, 'I can handle this.' I suppose that's why I've walked down other paths than the traditional ones," Erik adds.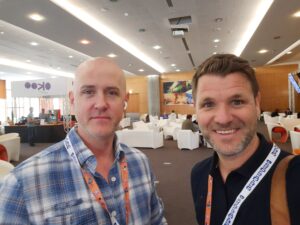 Award winner in Los Angeles
He started Nuttery Entertainment together with award-winning scriptwriter and director Magnus Jansson. The company works with brand development, but also helps larger companies come up with new ideas and scripts for feature films.
One of his proudest moments was when the company produced the world's first animated video blogger 'The Goob' in 2010. This animated series won the International Academy's Streamy Award in the category 'Best Animation in a Web Series' in Los Angeles.
"The basis for me is telling stories. We often say that we share the famous Värmland storytelling tradition with the world."
Today they work as producers and scriptwriters for an animated TV series featuring 'Håkan-Bråkan', in collaboration with Sören Olsson and Anders Jacobsson.
"Despite the fact that my colleague Magnus works part-time from Canada, the cooperation runs very smoothly," says Erik. And that, to a large extent, is because he is an evening person.
"In the afternoon, I work with the North American market. There are too many exciting things going on there, so I don't want to miss a single meeting. I'm just too curious!"
Storytelling is the central theme
The common denominator of all his previous jobs is storytelling. He believes that whether you work with a feature film or a company, the content must be broken down to find the core.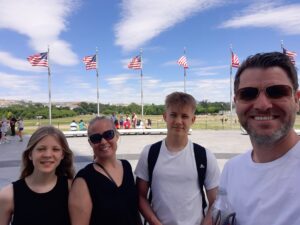 "What is it about? What does the company really do? Once you've broken it down, you can highlight the core even clearer. It's very useful for business development, and when engaging investors and cooperation partners."
But it was not storytelling alone that attracted him to Sting Bioeconomy.
"It's amazing to see all the creativity that comes into Sting Bioeconomy. The companies we work with can change the world! It's the small businesses that will make a difference, for the better of our planet. The massive energy, the ideas and people that come in here are absolutely stunning, and it blows my mind to meet them in this job. If I can help them just a little bit, being part of their journey, that makes me overjoyed!"