Following intense networking in the USA, the Swedish kayak producer is now ready to take on the North American market. "We felt incredibly welcome, and several important pieces have now fallen into place. The timing is perfect for us", says Pelle Stafshede CEO & Creative Director, Melker of Sweden.
After a successful two-week trip to the USA, the team of Melker of Sweden can announce their first US flagship store and several key reseller partnerships. It marks the starting point for a large-scale launch in North America, initially focusing on the area around the Great Lakes. Melker of Sweden has already set up a hub in Chicago that will enable larger shipments from Sweden.
"It will allow us to work closely with our retailers and offer the possibility to restock during the season", says Pelle Stafshede.
One of the new resellers, Earth's Edge, is excited about the upcoming partnership.
"Our customers trust us to carry the best brands in outdoor, so we're very excited to partner with Melker of Sweden to carry their beautiful line of kayaks! We believe that their beautiful design, their unique approach to sustainable materials, and their incredible technical details will make them a hit with our customers. We appreciate all of the time and effort Pelle has put into building this partnership and we look forward to working together", says Karl Tucker, Founder & CEO, Earth's Edge.
During the time in the USA the Melker team also showcased their products during Canoecopia – the world's largest paddle expo.
"We got an incredibly warm welcome, and a lot of visitors were fascinated with our kayak's unique design, how we work with sustainability, and continuing efforts to innovate and break conventions. We're extremely happy, and it gives us a lot of energy for our launch."
Another energy boost came from one of the most influential people in all of paddle sports – Darren Bush from Rutabaga Paddelsports.
I met Melker of Sweden at a trade fair in Germany a few years ago. Having been in the paddle sports industry for over 30 years it's not often that a product really catches my attention. Melkers beautiful sea kayaks definitely caught my attention. Now we got to meet them again and the kayaks were just as pretty, and they had improved their tech significantly. We pulled the trigger! It feels great to have Melker kayaks in our stores", says Darren Bush.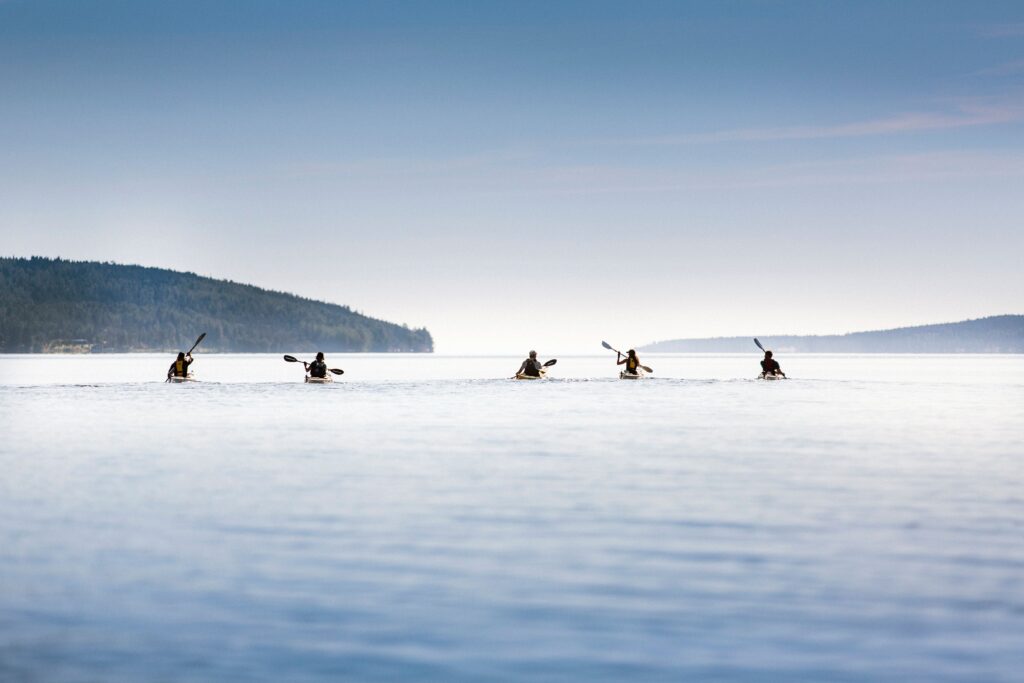 The launch in North America also comes with significant marketing investments and Melker of Sweden has been fortunate to create partnerships with important ambassadors that will help get the message out.
"It's a mix of individuals with a strong national and local presence, authentic influencers on the water that you can't miss. We are also fortunate to have reached a point where people get in touch with us and want to discuss collaborations, people that see paddling as a lifestyle", says Pelle Stafshede.
The first step of the North America launch is to focus on the area around the Great Lakes but plans to replicate it in Canada and on the west and east coast of the USA are already in place. The Melker team will return to North America in June this year to focus on Canada.
Sting Bioeconomy supports businesses and ideas based on sustainability and promoting the use of renewable resources.