Recycled clothes, a filter solution in the washing machine that cleans the oceans of microplastics, or a digital electricity company that allows you to buy renewable electricity directly from the producer. After last year's success, it was time again for Sweden Sustaintech Venture Day, which, despite its digital form, confirmed that sustainability is the number one investment focus in 2021.
It is obvious that innovations for solving the climate crisis and environmental problems are what investors are looking for in 2021. Sweden Sustaintech Venture Day is a unique opportunity for Sweden's leading innovation businesses in the sustainability field to meet Swedish and international investors and business angels who seek to invest in the companies of the future.
This year's main mingle event was, despite the digital format, really successful. The day started off with several international speakers and a panel debate, followed by around 30 pitching companies in four digital rooms, and ended with a mingle between companies and investors.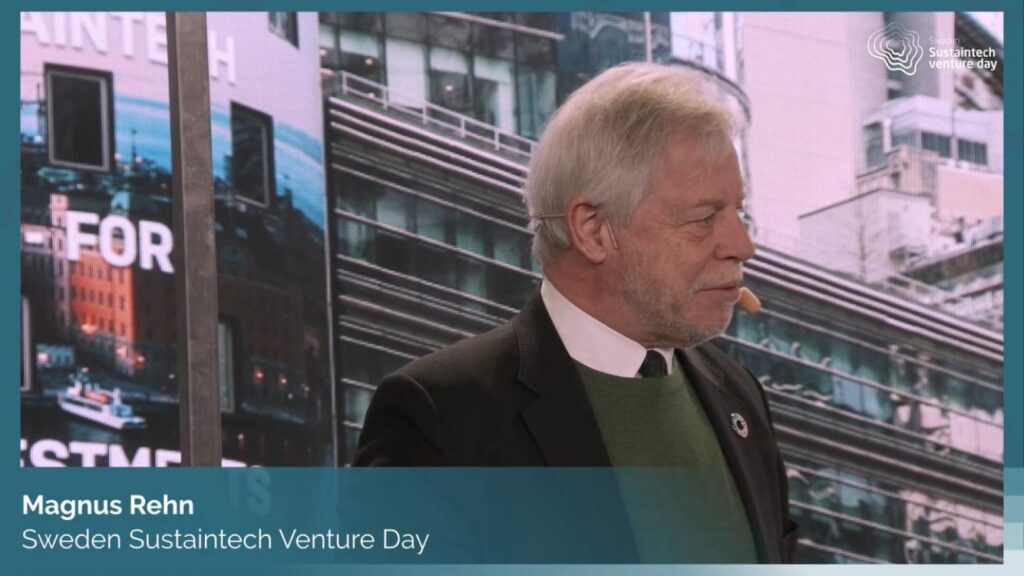 Third consecutive year
Magnus Rehn, a business coach at Sting in Stockholm, is one of the founders of Sweden Sustaintech Venture Day, which was arranged for third consecutive year.
"This year our ambition was to widen the event nationally. We also engaged a number of other incubators as co-partners, which made the event feel more like it represented all of Sweden, rather than just being Stockholm-based. Among these were Dalarna Science Park, Sting Bioeconomy – covering part of the sustainability field where we're strong –, LEAD in Linköping/Norrköping, ABI in Luleå, Chalmers Ventures of Gothenburg, and MINC, the Malmö incubator."
More areas within sustaintech today
The selection criteria are that the pitching company must be established and have basic operations in sustaintech (sustainable technology, regardless of sector, with some type of technical components), and that it is a rapidly growing and scalable company. Having organized three events, he can see clear trends since the start.
"One trend is that there are new areas in sustaintech, such as agriculture, foods and circular economy, and that bioeconomy based on fossil-free components is becoming ever more interesting. Another trend that emerged this year is that Sweden as a country is more successful than other countries when it comes to creating commercial companies in this industry. We were ranked second in the World Energy Council's Trilemma index, and the country has a high position in innovation indexes internationally."
Only now is the market mature
Between 2007 and 2012, Magnus was one of the organizers of a similar event: Stockholm Cleantech Venture Day, but then the market was not yet fully mature. Today it is.
"Then, many investors were uninterested in this business, because it takes a long time before the companies take off. Therefore, sustainable capital is required from the investors. More and more capital is attracted to this segment today, which is a very clear trend. The companies grow faster, and it's obvious that more have solutions in the field of sustainability. Sweden's best companies are working on solutions that can reduce carbon dioxide emissions by 1 gigatonnes, which is 18 times more than what Sweden emits per year – that's fantastic!"
Behind Sweden Sustaintech Venture Day are the Swedish Energy Agency, Sting and Cleantech Scandinavia.