Värmland and the coastal regions of northern Sweden both have age-old and proud forestry traditions, generating strong innovation clusters in biorefinery and bioeconomy. Now the innovation power is being ramped up even more, as Sting Bioeconomy and RISE Processum launch a formal collaboration. We are making a concerted effort to promote forest innovations nationally, thereby strengthening Sweden's position as a world leader in forest bioeconomy.
Achieving the global climate targets requires an infrastructure that supports the development and commercialization of new green products and services. Sweden's climate targets are bold and clear, and cooperation between regions and industries is a key to success. The collaboration between Sting Bioeconomy and RISE Processum therefore becomes an important contribution to the transition to a fossil-free world.
RISE Processum is the hub of a strong forest-industry cluster that stretches along the coast of northern Sweden, based in the town of Örnsköldsvik. The cluster has a long and strong tradition in biorefinery, across borders and industries, nationally and internationally. Despite its geographical spread, cluster members work together in a tight team with streamlined decision-making. Just like Sting Bioeconomy, they can use their vast contact network to bring together entrepreneurs with established business communities, academia and other actors in society. In their unique research environment, they can test new green ideas and products all the way from lab to demo scale.
"We're very impressed with the competence and unique test environment Processum has built up. We already have a fruitful collaboration with RISE (Research Institutes of Sweden) and LignoCity (a project aiming to commercialize sustainable processes and products with a focus on lignin as a raw material). Through our cooperation with Processum, we add more expertise to the unique network we offer our startups in the bioeconomy field. We're very proud of and happy about the exciting collaboration we see ahead," says Sting Bioeconomy's CEO Victor Isaksen.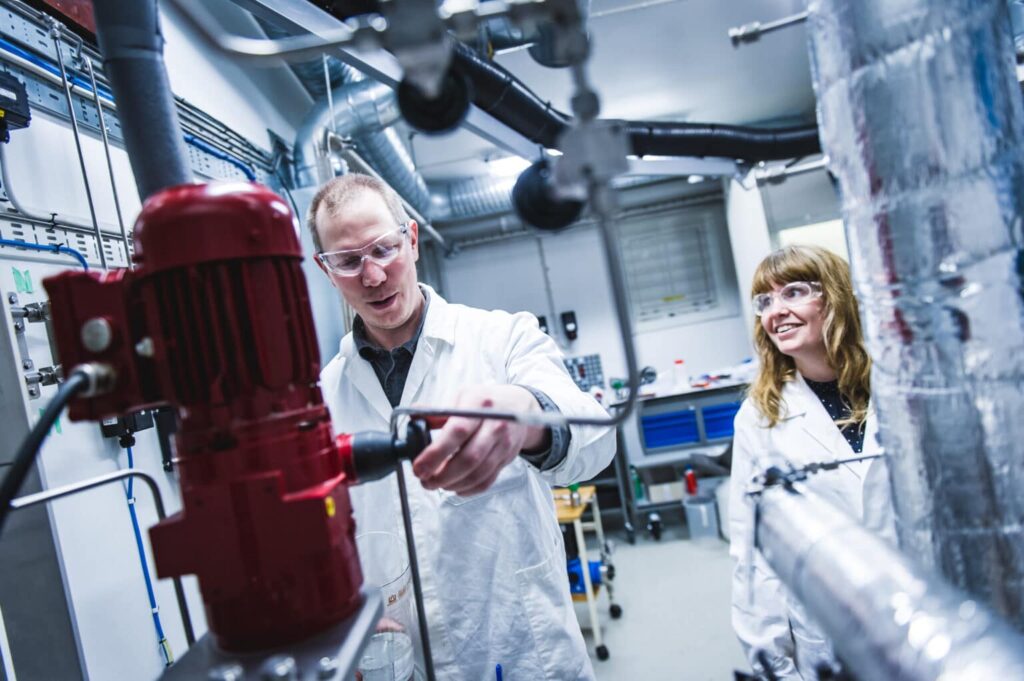 Together we can accelerate the innovation process
The different orientations and geographical locations of the organizations complement each other well. The collaboration means that the demo environments of the respective regions become more accessible, so we can easily transfer startups between interested parties. Thereby, we can accelerate the innovation process and realize more green innovations.
"We see great potential in how we can complement each other's strengths in order to step up the transition to a bioeconomy. Over the years, Processum has built up a unique testing and demo environment for upscaling and verification in cooperation with our member companies and cooperation partners, who also make up a strong innovation environment. Thanks to its expertise, for example in raising capital, Sting Bioeconomy adds other important components required to take an innovation to commercialization," says Gunnar Westin, business developer at RISE Processum.
It is not the first time that the regions work closely together. RISE Processum already cooperates with Värmland-based Paper Province, which, just like RISE Processum, is the result of a Vinnväxt initiative supported by Vinnova (Sweden's innovation agency). Sting Bioeconomy also has an ongoing collaboration with the biorefinery cluster's parent company, RISE.