Lighter and stronger, while consuming fewer resources—a challenging equation that Ecopals has innovatively solved. Their environmentally friendly and biologically degradable product, Greenwood™, is nearing readiness for the furniture market.
– Our goal is to have a pilot project up and running within six months, where furniture boards are constructed using our innovative Greenwood™ technology, says Theodor Håkansson, CEO of Ecopals.
A board made from Greenwood™ and studs sourced from the Sting Bioeconomy-friend Wood Tube. What more do you need to craft a coffee table? This idea struck Theodor Håkansson, and he wasted no time in making it a reality—an illustration of the strengths and potential of Greenwood™ from Ecopals.
– The coffee table is entirely reusable, Theodor Håkansson, ensures.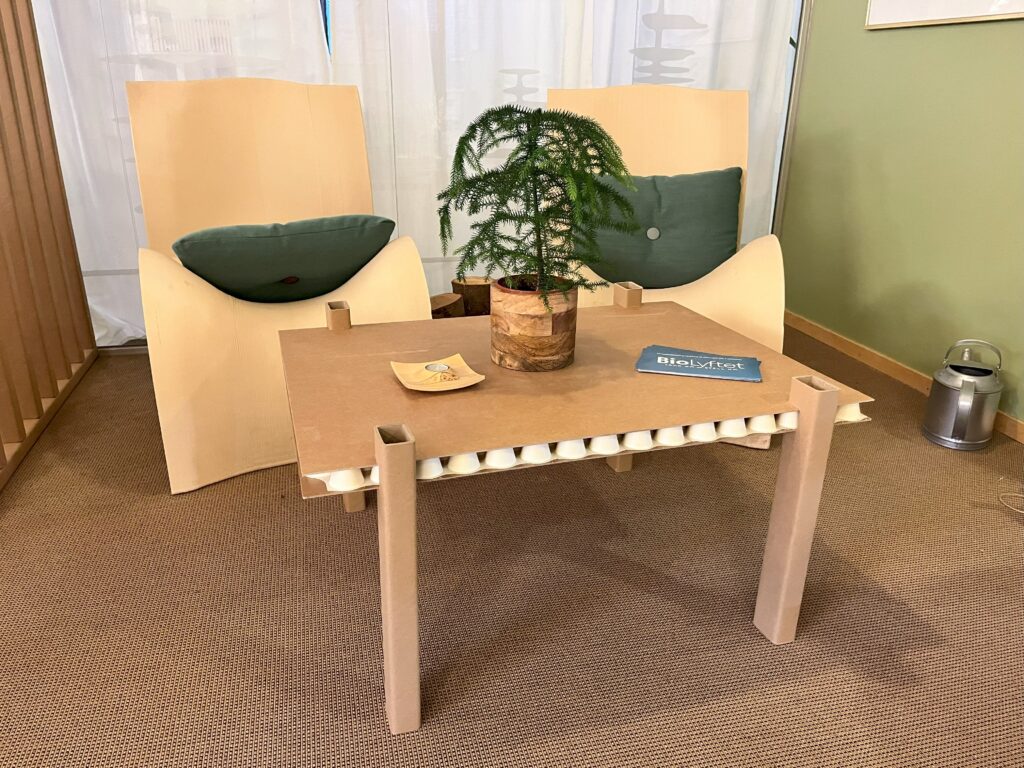 On the off chance of wanting to dispose of the table, it's possible to place it in the paper recycling bin. The Greenwood™ board from Ecopals is made from biologically degradable materials, devoid of chemical processes, additives, or emissions.
This innovative product, with its unique design, is four times as strong as similar materials like honeycomb, commonly used in the furniture industry. Greenwood™ can also, in many cases, replace solid chipboards—especially given the 60 percent reduction in the need for raw materials.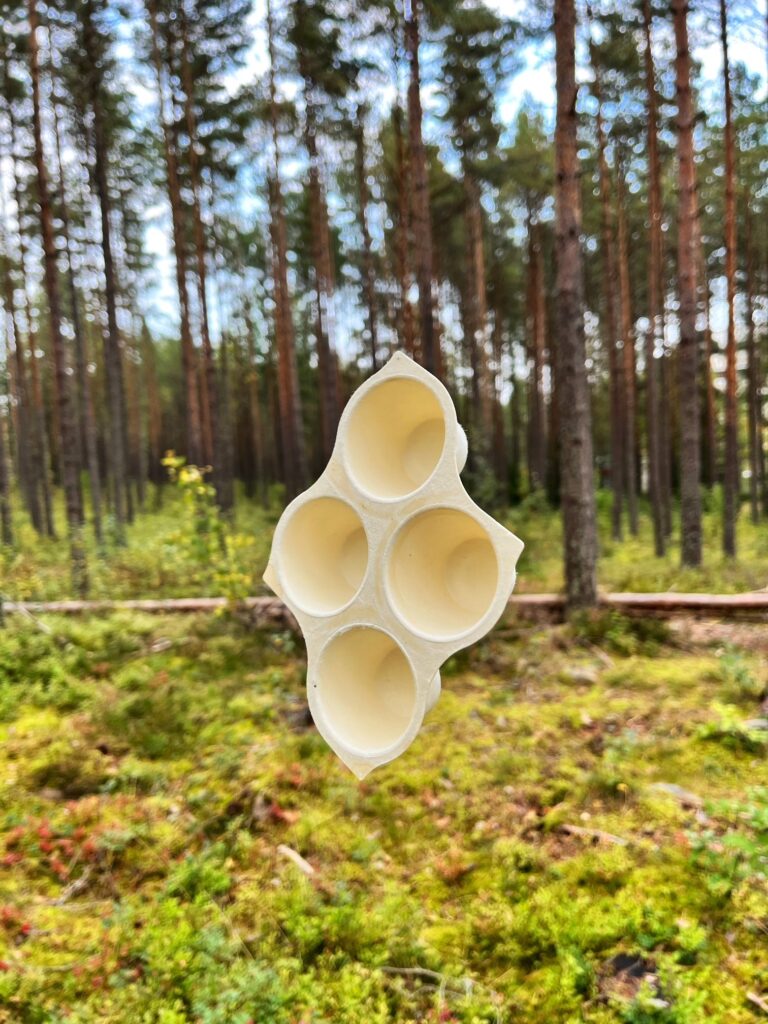 Since taking office at the beginning of the year, Theodor Håkansson has focused on steps towards commercializing Greenwood™ to introduce the product to the market.
– I've been conducting comprehensive market research across a broad spectrum to understand what the market wants and needs in relation to what Ecopals can offer. We've engaged with potential customers, and at this stage, we are striving to initiate a focused pilot project to optimize the potential of Greenwood™, says Theodor Håkansson, says Theodor Håkansson.
– In Sweden, there are few manufacturers that produce boards for the furniture industry. With our product, the entire value chain in Sweden could be optimized—including Swedish manufacturers and the Swedish forest. Currently, we have the production of Greenwood™ at Rottneros Packaging, and we aspire to strengthen that relationship by establishing a production line for the cup itself, which can be directly supplied to factories—both in Sweden and other parts of the world—where furniture boards are manufactured, he continues.
Exciting challenges lie ahead for Ecopals as they prepare to present during the upcoming A-match.
– It's a tremendous opportunity for us to continue building our reputation and secure new capital, especially 'smart capital' that allows us to leverage expertise and connections, says Theodor Håkansson.